The Esther Brookstone Art Detective, Book Two
Mystery, Suspense, Thriller
Date Published: September 2019
#2 in the "Esther Brookstone Art Detective Series," this sequel to Rembrandt's Angel has Esther Brookstone, now retired from Scotland Yard, obsessed with finding St. John the Divine's tomb, using directions left by the Renaissance artist Sandro Botticelli. Esther's search, the disciple's missionary travels, and Botticelli's trip to the Middle East make for three travel stories that all come together in one surprising climax.
Esther's paramour, Interpol agent Bastiann van Coevorden, has problems with arms dealers, but he multitasks by trying to keep Esther focused and out of danger. The reader can also learn how their romance progresses, as well as travel back in time to discover a bit about Esther's past with MI6 during the Cold War.
Praise for Son of Thunder:
"This is an exceptionally well-crafted and well-researched novel. Even though I haven't read the previous novel in the series, I had no trouble becoming invested in the story and getting involved in the protagonists' lives. I enjoyed the connection between Esther and Bastiann and how they seemed to balance each other out. While Esther is a firecracker, Bastiann is the calm soul that brings her back to earth while helping her fly. I also enjoyed how Esther seemed to bring a lot to the story. From her quirky personality to her great sense of humor, she made things work while having a grand time. The development of the story was great, the plot was incredibly rich and the characters were super entertaining. It is a great story and I cannot wait for more." - 5 Stars, Readers' Favorite
Other Books in the Esther Brookstone Art Detective Series: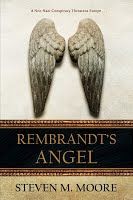 Esther Brookstone Art Detective, Book One
A Neo-Nazi conspiracy threatens Europe . . .
Esther Brookstone's life is at a crossroads. A Scotland Yard inspector who specializes in stolen art, she's reluctantly considering retirement. A three-time widow, she can't quite decide whether paramour and colleague Interpol Agent Bastiann van Coevorden should be husband number four. Decisions are put on hold while she and Bastiann set out to thwart a neo-Nazi conspiracy financed in part by artworks stolen during World War II. Among the stolen art is the masterpiece "An Angel with Titus' Features," a work Esther obsesses about recovering.
The case sends the intrepid pair on an international hunt spanning several European countries and the Amazon jungle. Evading capture and thwarting death, Esther and Bastiann prove time and again that adrenaline-spiked adventures aren't just for the young.
About the Author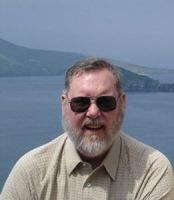 Steven M. Moore was born in California and has lived in various parts of the U.S. and Colombia, South America. His travels around Europe, South America, and the U.S., for work or pleasure, taught him a lot about the human condition and our wonderful human diversity, a learning process that began during his childhood in California's San Joaquin Valley. Evidence of his love of storytelling can be found in his many books in the mystery, thriller, and sci-fi genres. He is a member of International Thriller Writers.